Modern homeowners are usually challenged by lack of space in small city flats. Surely, small dimensions require you to be extra-creative – here, every centimeter becomes valuable. However, modern functional and practical furniture solutions allow you to make the most out of small apartments, and use the available space to the full. Not only will modern simplistic furniture optimize your space, it will also create extra storage room – an important perk which should never be overlooked. If you are an owner of a small city flat, we suggest that you take a look at these furniture pieces: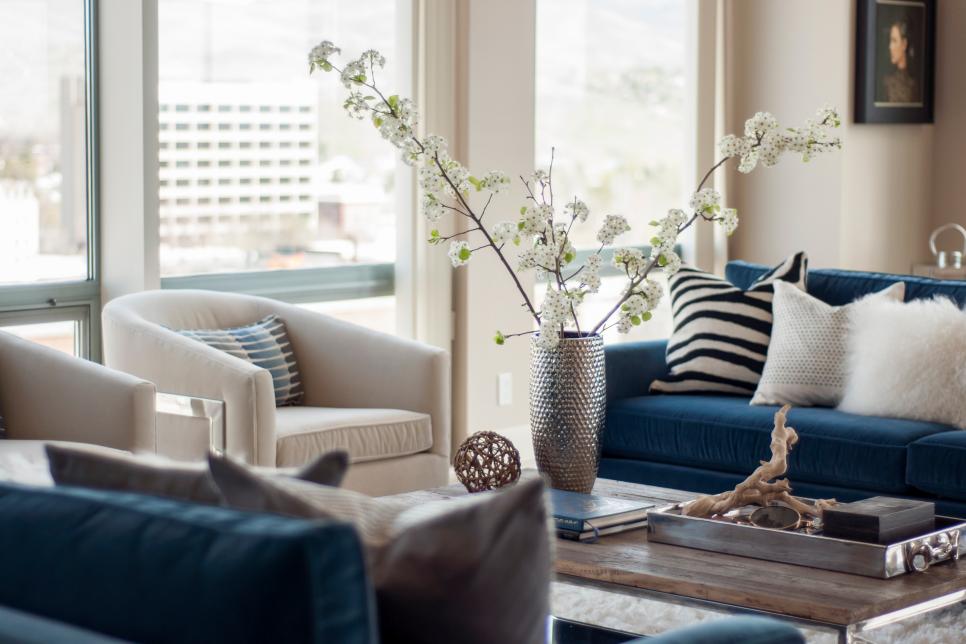 One door mirrored wardrobe
A hallway in most modern flats is usually tiny, cluttered and lacks sufficient lighting. Consider getting a one door mirrored wardrobe with a shoe rack, hanging rail for coats and an overhead shelf for hats and scarves and get rid of hallway clutter once and for all. Modern simplistic furniture units are often equipped with led lights – a fantastic feature for a hallway wardrobe. A mirror door will not only serve it direct purpose, it will also visually enlarge hallway space.
Extending coffee table
A carefully chosen coffee table is not only capable of changing the entire design picture of your living room, it can also be used as a dining table on occasions. Modern simplistic furniture units often feature extension mechanisms, which come in handy if your living room is combined with a dining room and a recreation area.
Modular sofa
Modular sofas are assembled from numerous sections, which can be used as separate furniture units – a great feature allowing you to change the design of your living room according to your immediate needs. Moreover, another great perk of modular sofas is that they can be transformed into a bed for every night use.
Corner arrangements
The key to optimising space is leaving as much of the central area of the room open as possible, and corner arrangements are surely the most functional simplistic furniture units which help you in this matter. A corner TV stand, a cabinet or a tall set of shelves will help you optimise space, increase storage capacity while giving you room that stylish contemporary look.
One general rule to remember if you are looking for modern simplistic furniture for small spaces – it's always best to stick with light wood shades and neutral upholstery – light colours make the room appear larger than its actual size. And if you are ready to start shopping for modern furniture, start with big furniture stores – they usually keep prices moderate while offering diverse product ranges. Try Furniture in Fashion – this local store with focus on modern simplistic furniture cooperates only with the best and carefully selected local and European manufacturers. The store has it own staff of internal couriers, which ensures swift delivery to every corner of the UK. Moreover, 90% of its products advertised online are available for immediate delivery, and if you want to examine them in person, you are always welcome in a company showroom in Farnworth.